We are proud Representatives of: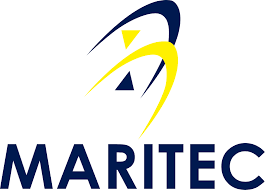 Maritec Pte Ltd
www.maritec.com.sg

Established in 1987, Maritec has a very long history of providing professional marine surveys and consultancy services to the shipping community. In 1999, Maritec laboratory was established to provide an international service for marine fuel and petroleum product analysis.

Valmet
www.valmet.com

Valmet's roots in the Marine business extend back a long time. The history of Valmet started over 200 years ago in a small shipyard on a group of islands outside Helsinki. Today, Valmet is known for its reliable marine automation and innovative flue gas cleaning solutions.

Port-Safety ApS
www.port-safety.com

Port-safety's LifeLadder is fabricated in a vibrant yellow colour.
An integrated solar-powered lamp makes it visible at night, all year.LifeLadder is maintenance-free.
It is made of reinforced, UV-stable plastic modules that will never corrode. The length of a LifeLadder can be customized to fit any quayside. Its modular construction makes it possible to replace damaged parts. LifeLadder offers a longer lifetime than traditional quay ladders and improved TCO.

TSR-Tukku
www.tsr-tukku.fi/

TSR-Tukku offers high-quality electrical and lighting supplies and ladder accessories for construction sites all across Finland and abroad. We have more than 20 years of experience in construction site electrification and lighting, and always offer the right solutions for demanding job site conditions. Site electrification and site lighting require solid expertise, and we have plenty of that!

SeaCoat
www.seacoat.com

Seacoat Technologies, LLC (SCT) is a leader in the development of advanced silicone foul release coatings. Since 2001 SCT has delivered high performance silicone and silane coating technologies / Solutions to the global maritime industry.

Sea-Speed V10X is the green technology alternative to soft silicone coatings and TOXIC self-polishing or ablative antifouling paints.